Are you an architect or a representative of an architecture firm? Contribute your projects to our website.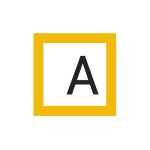 ArchiTravel
A travel guide for architecture lovers.
Minimum requirements
Follow our submission guidelines and we will review your projects for publication. As we look at every submission thoroughly, it may take up to 2 weeks to receive a response. Projects that follow submission guidelines in every detail will receive a response more quickly.
Project submission material. Required information are marked *
1. Project name. *
2. Project location. As our website is an architecture travel guide, you must provide us the exact locations of your projects (exact address or coordinates). *
3. Project description in English. *
4. Architect or Architecture firm. *
5. Professional photos. Include at least 4 photos that describe your project best (interiors or exteriors). Do not include any renders. Photos must be in JPG format and at least 1000px wide (72 dpi). *
6. Photo credits. Include the photographer of every photo and link to photographer's website (if there is any). *
7. Construction year. *
8. Other technical info of the project or your collaborators.
9. Other visual media, like a video, that will help our readers better understand your project.
Submission Form